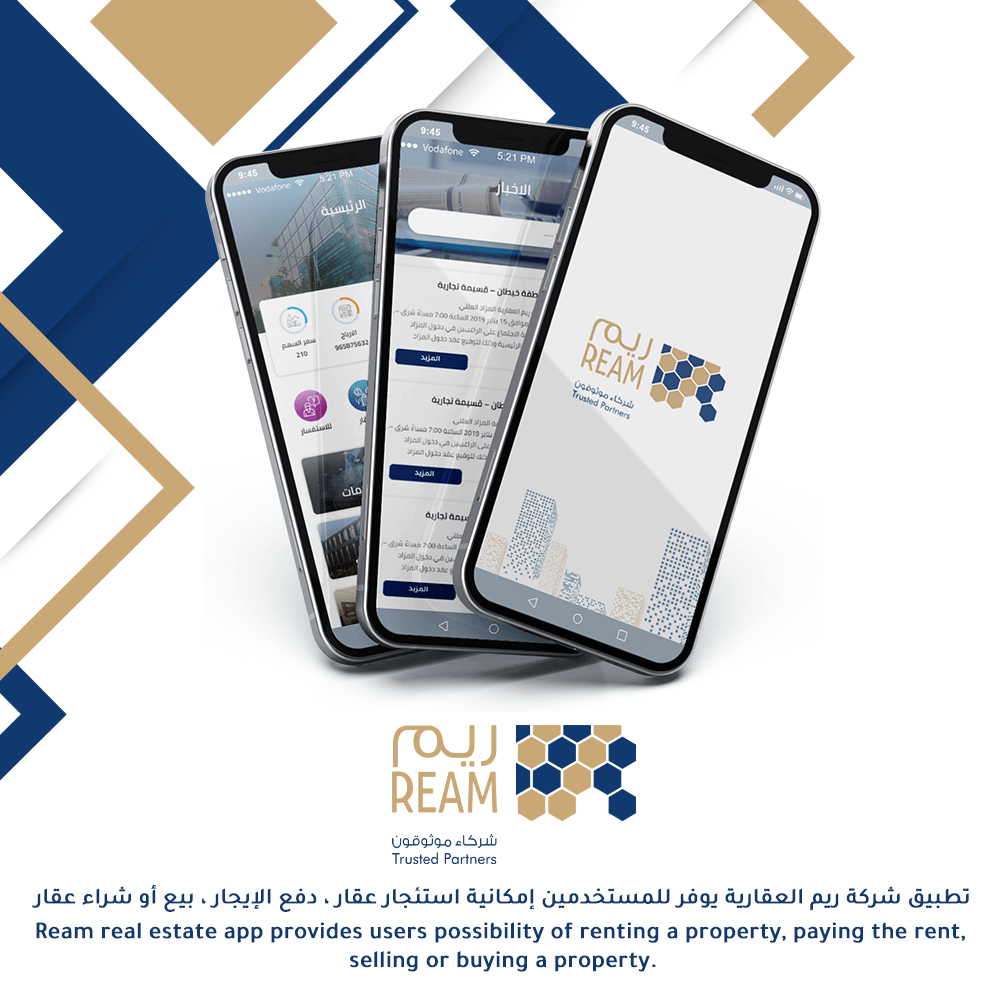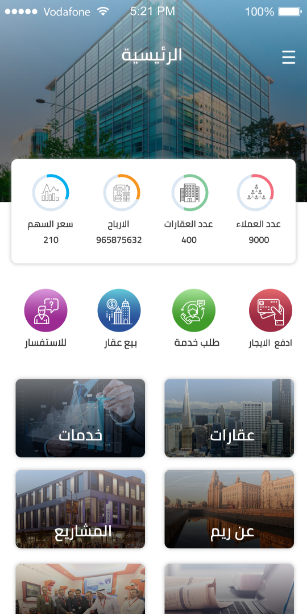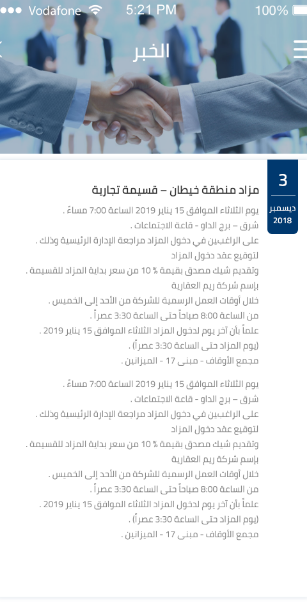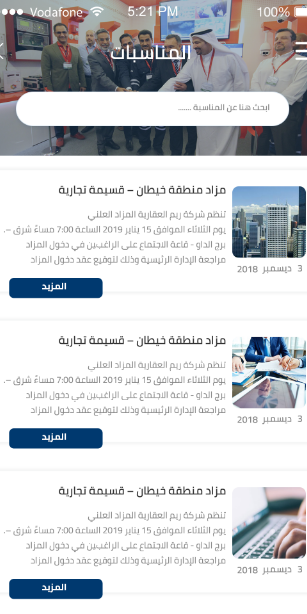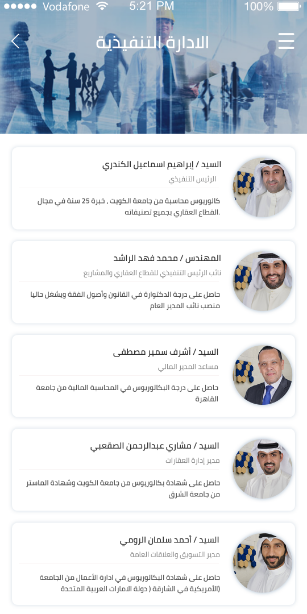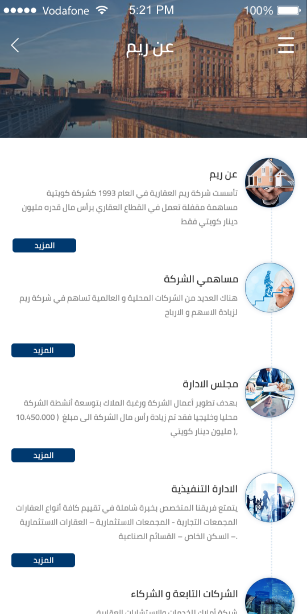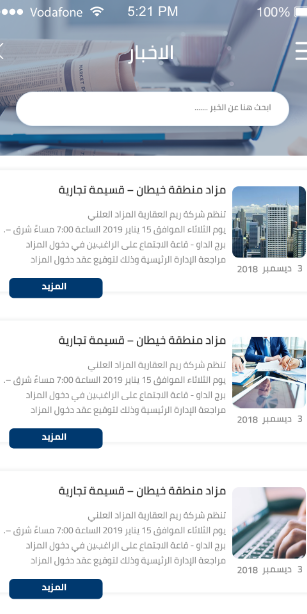 Ream real estate app
Ream real estate is the application of Ream Real Estate Company that provides hundreds of its properties in Kuwait and the United Arab Emirates such as smart buildings, shopping malls, commercial and investment complexes.
The application provides users with important services such as the possibility of renting a property, paying the rent, selling or buying a property. Through the Ream application, users can get to know the company more and know its partners.
Category
---
---
Client info
Ream real estate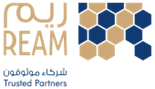 About Client
It is one of the leading shareholding company in Kuwait focusing in real estate , Ream partnered with foreign companies to provide the best system in managing assets and real estate portfolios