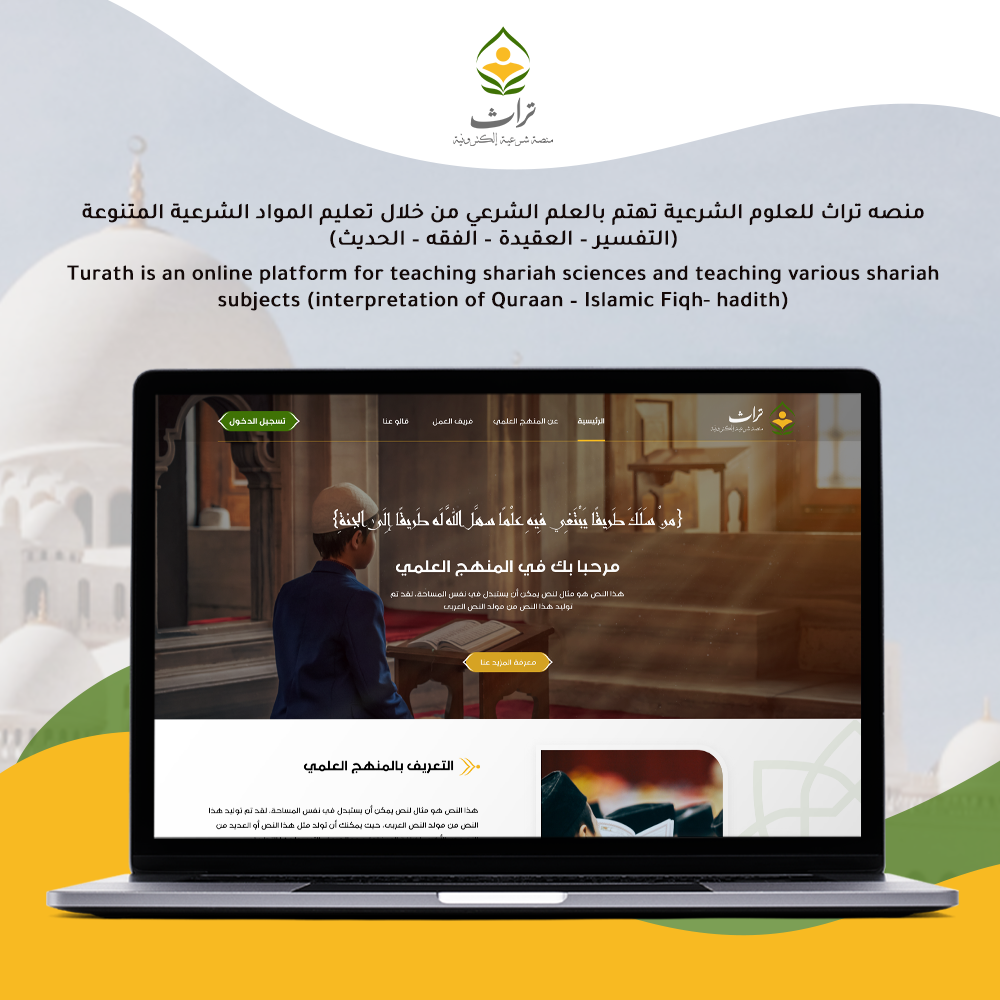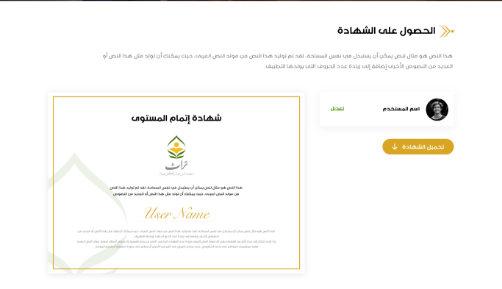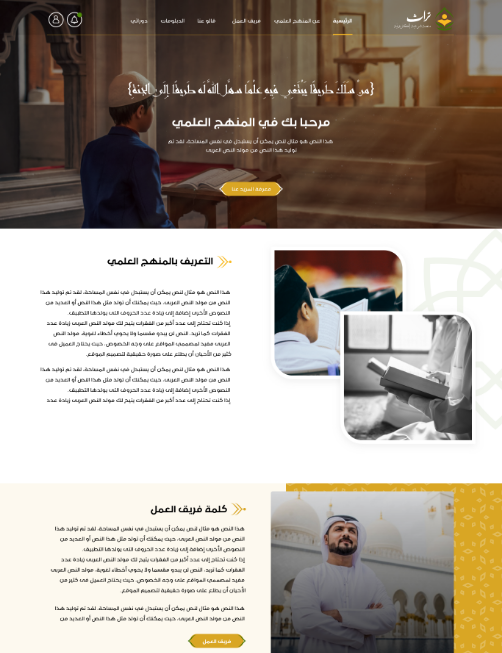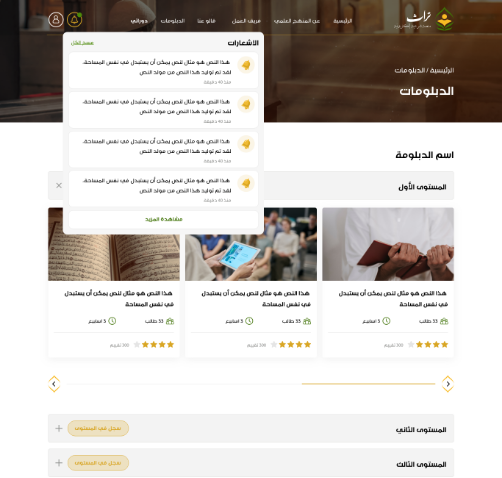 Turath website
Turath is an online platform for teaching shariah sciences and teaching various shariah subjects (interpretation of Quraan – Islamic Fiqh- hadith) based on a self-learning strategy in an easy way that suits the general Muslims who are not specialists in shariah science.
The website depends on providing a self-learning e-learning strategy in an easy way that is suitable for all Muslims who are not specialized in Islamic sciences.
Through Turath platform for Sharia sciences, the user can find various training programs aimed at educating the Muslim family, developing youth skills and consolidating the principle of moderation of Islam.
The platform's website provides simultaneous online recitation for memorizing the Holy Qur'an and correcting recitation, and there is a section on the website dedicated to providing professional counseling, educational, family and psychological services in accordance with the Qur'an and Sunnah.
---
---
Client info
Turath

About Client
Turath is an online platform concerned with teaching Shari'ah subjects , The platform offers various training programs aimed at educating the Muslim family and developing youth skills