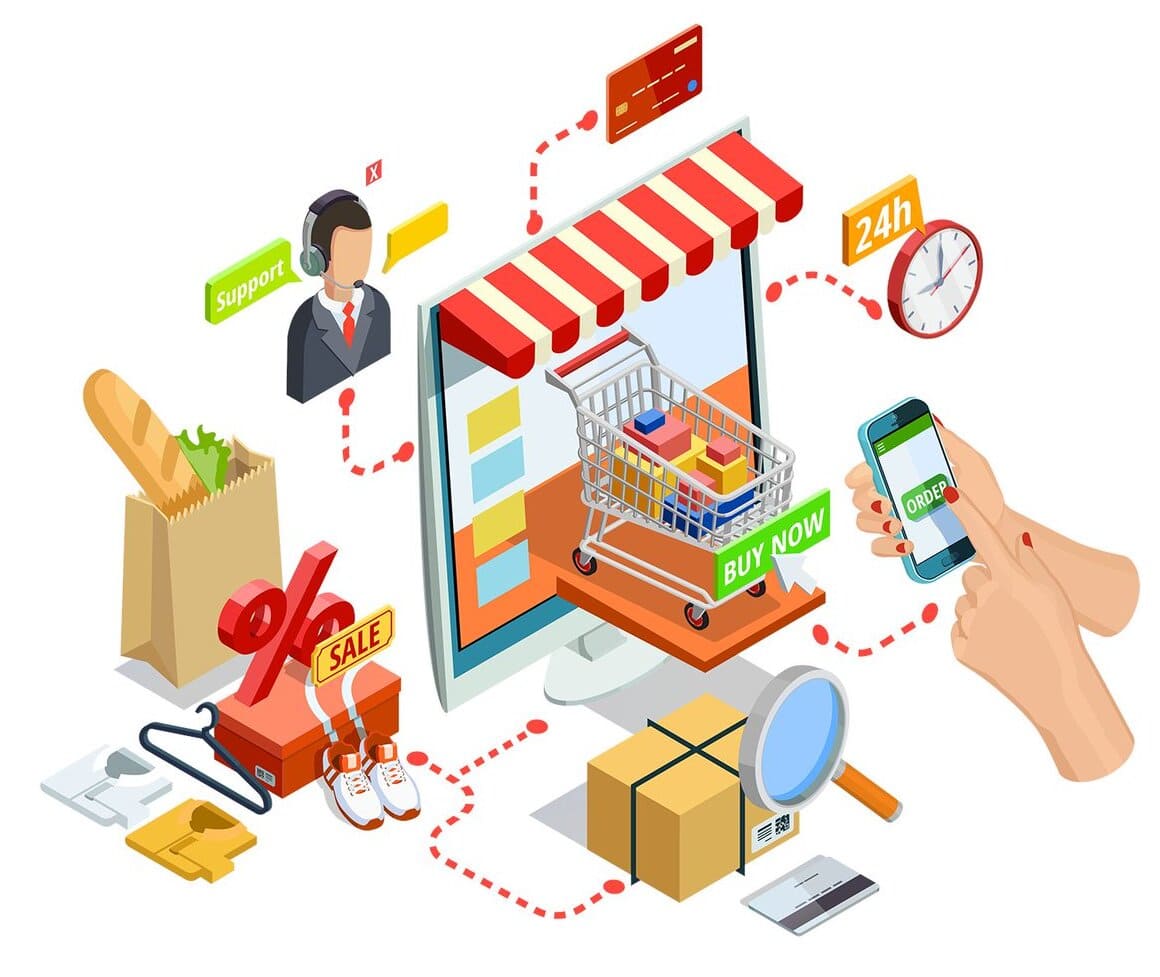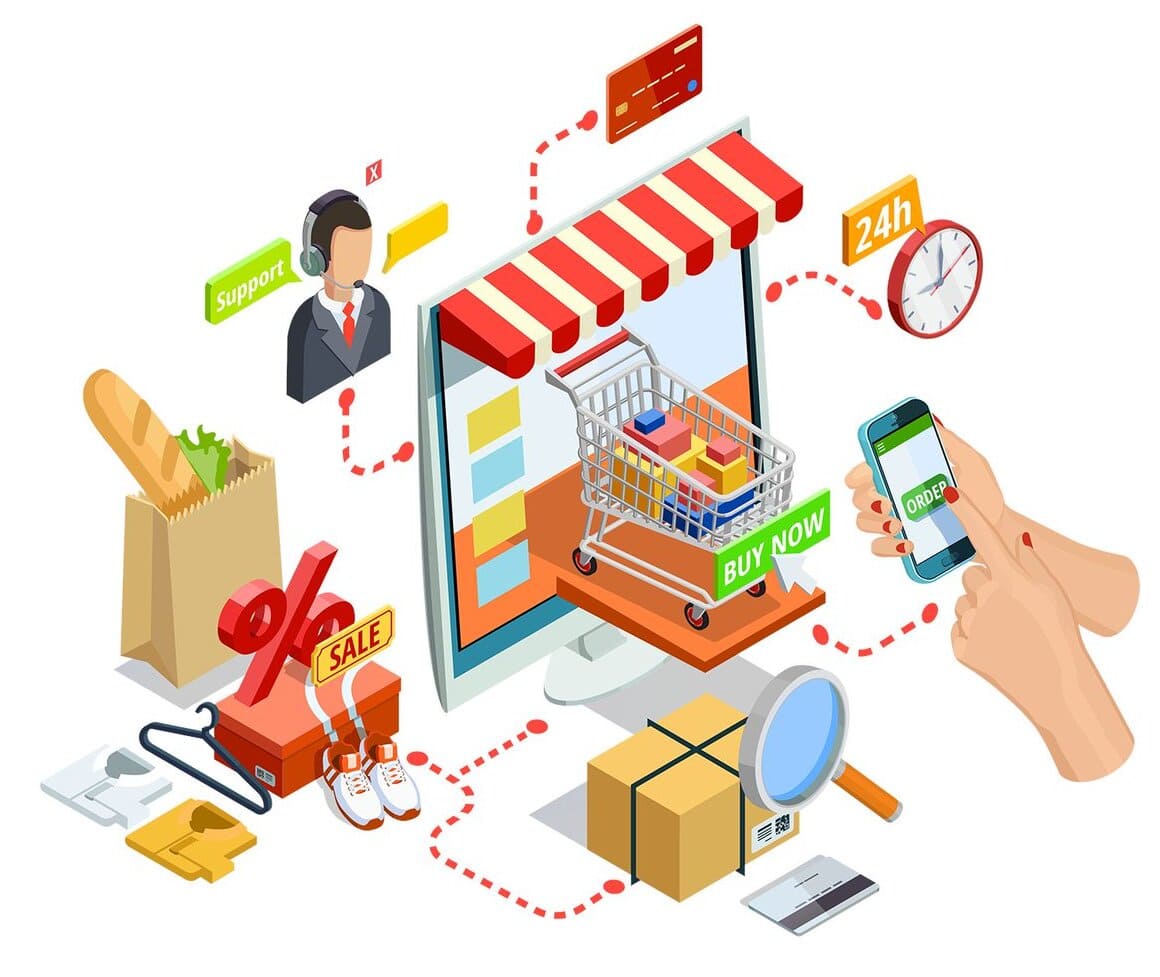 Multi vendors online store design
Now you can get multi vendors online store design such as Amazon with the simplest costs from Roqay Company
We know that e-commerce is currently one of the flourishing areas through which profits can be made easily, so why not start now to implement your project with Roqay Company.
Multi Vendors Store
What is a multi-vendors store? Simply it is the store through which a common storefront is designed for more than one seller through a single website owned by someone, and the sellers and vendors involved in the site pay a commission for selling on that site.
And how can profit through the multi-vendor store? Profit can be made by setting an amount of money that you get in return for sellers to display their products on your online store, and this method is called commission.
It is also possible to make profit through product advertisements that other stores will place in the event that the store is widely spread among customers and their desire to buy and shop through it.
Among the most famous multi-vendors electronic stores: Amazon – Jumia – Noon – Ali Express
Do not be afraid of competition, you can start now, and it is only a few simple steps, and
you will have in your hands an integrated multi vendors store, ready to use
from Roqay Company, the best online stores design company
Create a multi vendors store
The step of creating a multi vendors store may seem difficult, especially if you are a beginner in this field, but Roqay provides you with the best solutions that help you manage your activity easily. We use the latest and best software that results in the design of a multi vendors online store free of any errors and performance Fast and well protected.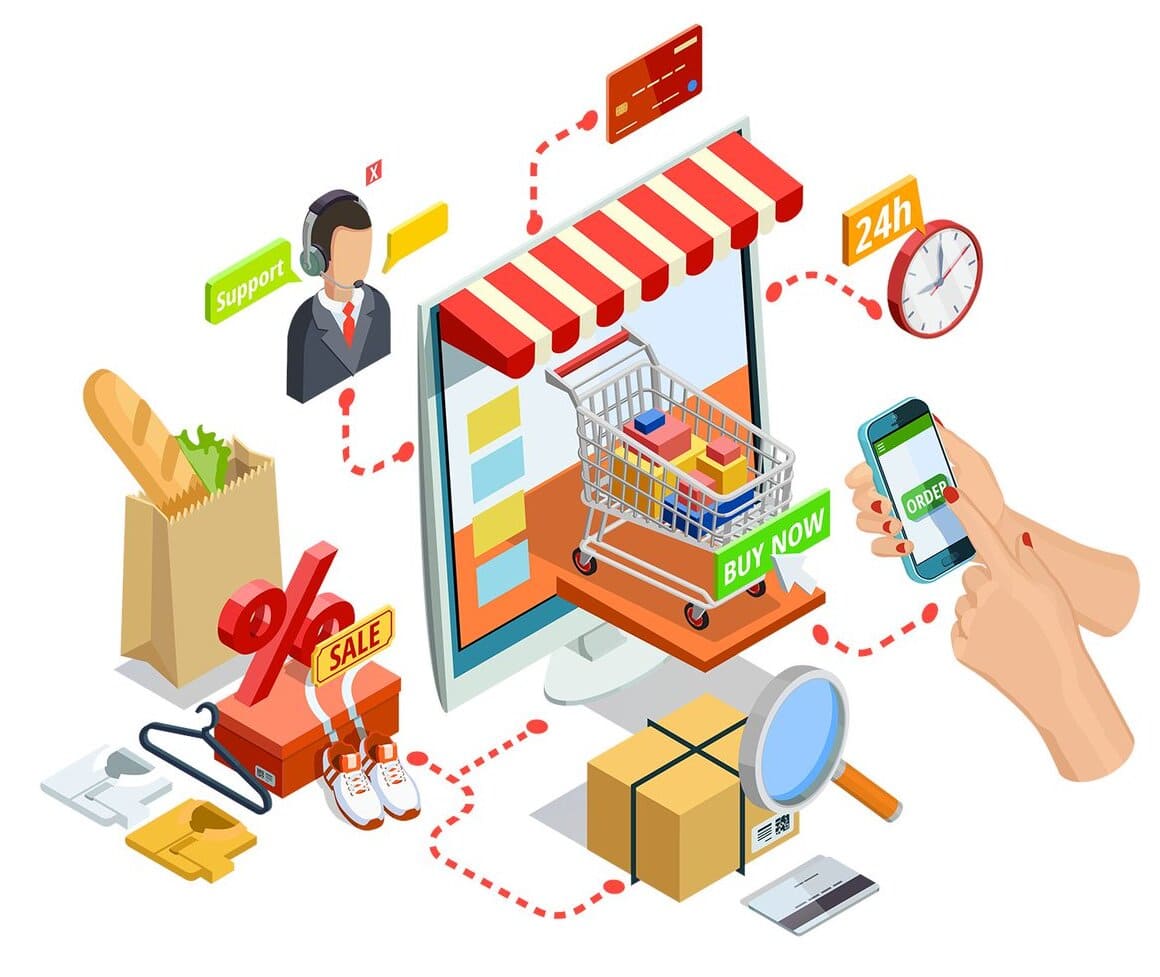 Multi Vendors Store Template
Roqay Company provides a professional and integrated multi-vendors store template that
provides advantages for each of the site owner, vendors, users, we are keen to serve
and assist all parties to the e-commerce process, so we provide:-
Provide tools to manage inventory of goods and products
Responsive and search engine friendly multi vendors store design
It is possible to upload the design to both Google Play and the App Store
The ability to print invoices, evaluate products, and submit product reports.
Possibility to delete or activate any seller, as well as the ability to control products
Providing an easy system to follow up on the receipt, payment and all transactions.
Provide a control panel for each seller / vendor so that he can easily manage his business.
Designing a multi vendors online store with a lot of currencies to facilitate the purchase process
Shorten procedures and provide as much flexibility as possible to encourage them to complete purchases.
The store was launched on both Google Play and the App Store so that users of both systems can shop and buy
The possibility of multilingualism, so it is possible to add languages ​​other than Arabic, such as English and French
These are not all the features that can be available in your store, but there are many more
Order now and start in the field of e-commerce as you want.
Professionalism and integrated service are things that Roqay Company and its team are keen to provide in the projects it offers, because we are well aware of the importance of having a professional design, as this will entail many advantages that will inevitably benefit you, such as:
Improve your business image: Designing a professional multi vendors online store provides a better user experience and this makes customers trust what you offer.
Understand customer requirements: And because the professional store has some helpful features, it will enable you to understand the needs of your customers more.
Greater chance of success Increasing profits: When the public prefers your store and increases their demand for it, this of course results in an increase in sales and profits.
There are many companies specialized in designing electronic stores in Kuwait, but if you are looking for the best in terms of quality and most appropriate in terms of cost, then we are your ideal choice, as we have provided a lot in the e-commerce sector. Learn about the most prominent of what we have provided here
The design of an online store in Kuwait by the team of Roqay Company, of course, will make you start your journey in the world of e-commerce with confidence, because we do not only provide the service of the highest quality, but we make sure that the store achieves actual profits for the customer, by providing a store free of defects or errors that may affect The progress of the business process in the online store.
What is the price of designing a multi vendors online store? The cost often varies from one
company to another, and this is due to the nature and complexity of the characteristics and
features that the customer wants to be available in the store, but we promise you that you
will get what you dream of at an appropriate cost with Roqay Company, which is always
distinguished by its high quality services and appropriate prices.
Contact us via WhatsApp _ 0096598805353