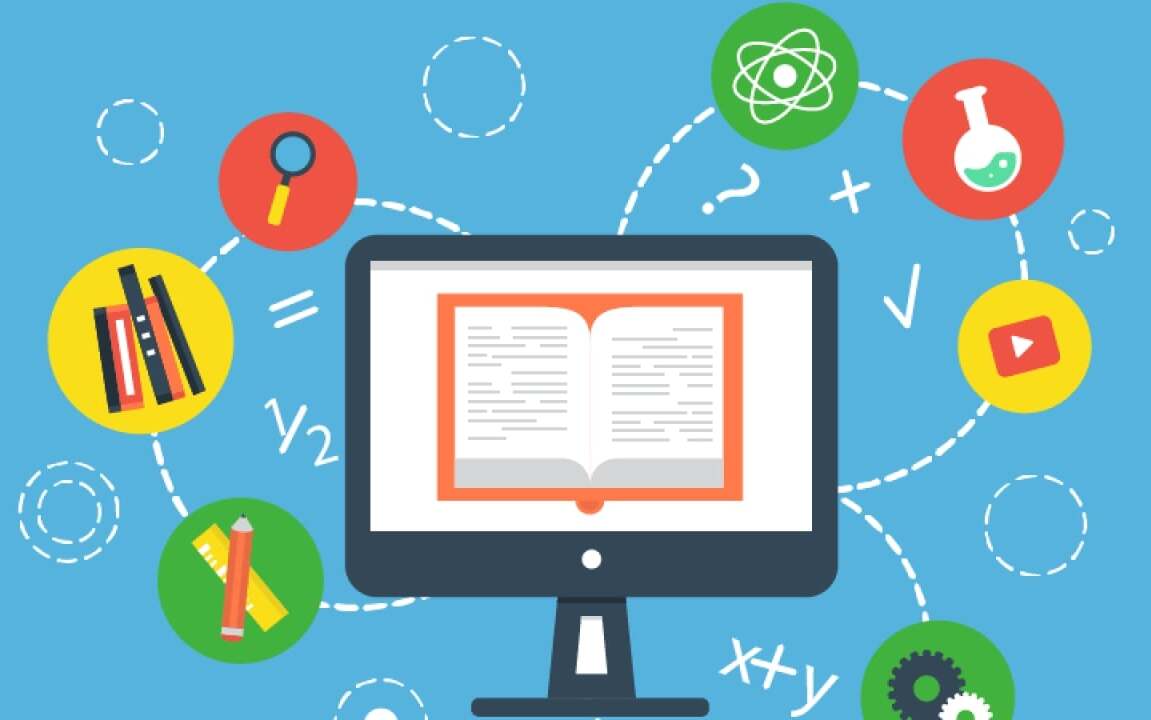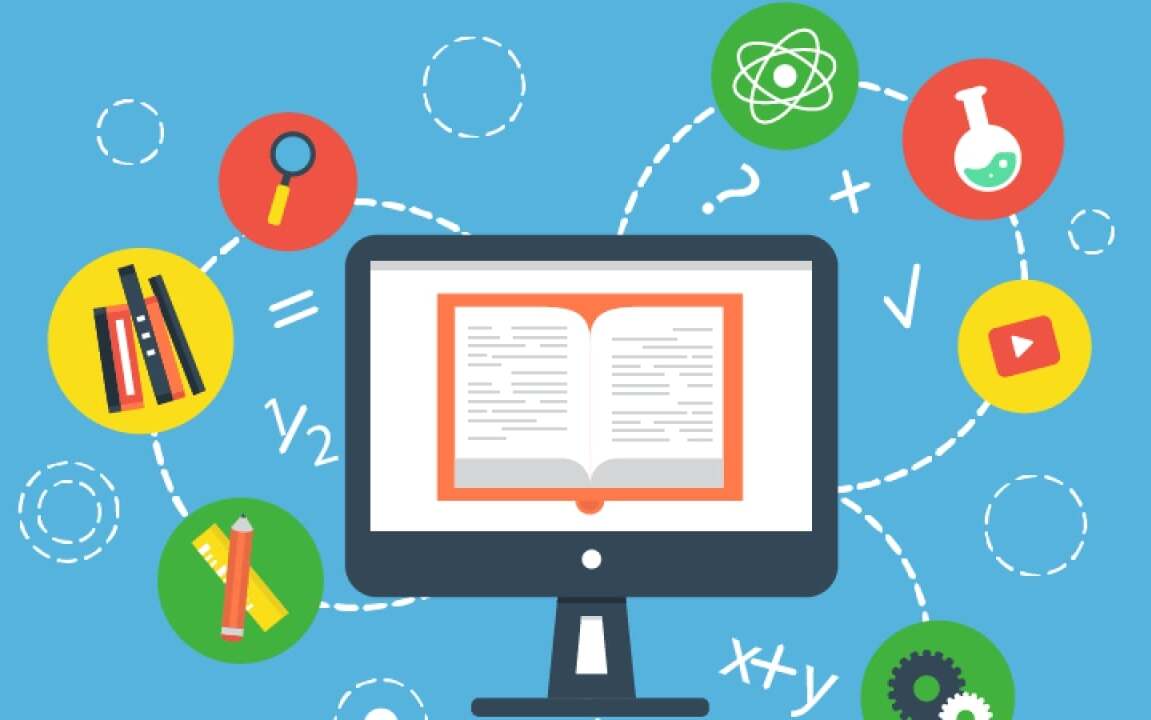 Educational website design
Interactive educational website design that keeps pace with the recent developments in the
field of education is essential. If you want to have a professionally designed educational website
that provides you with help in making the educational process successful, we are at your service
Because the educational process is a comprehensive process with multiple elements and is not
limited to two parties only, the teacher and the learner, but the curricula, management, financing
and organization and other intertwined parties, do not forget to choose a company that is
guaranteed with great knowledge of how to conduct this process optimally.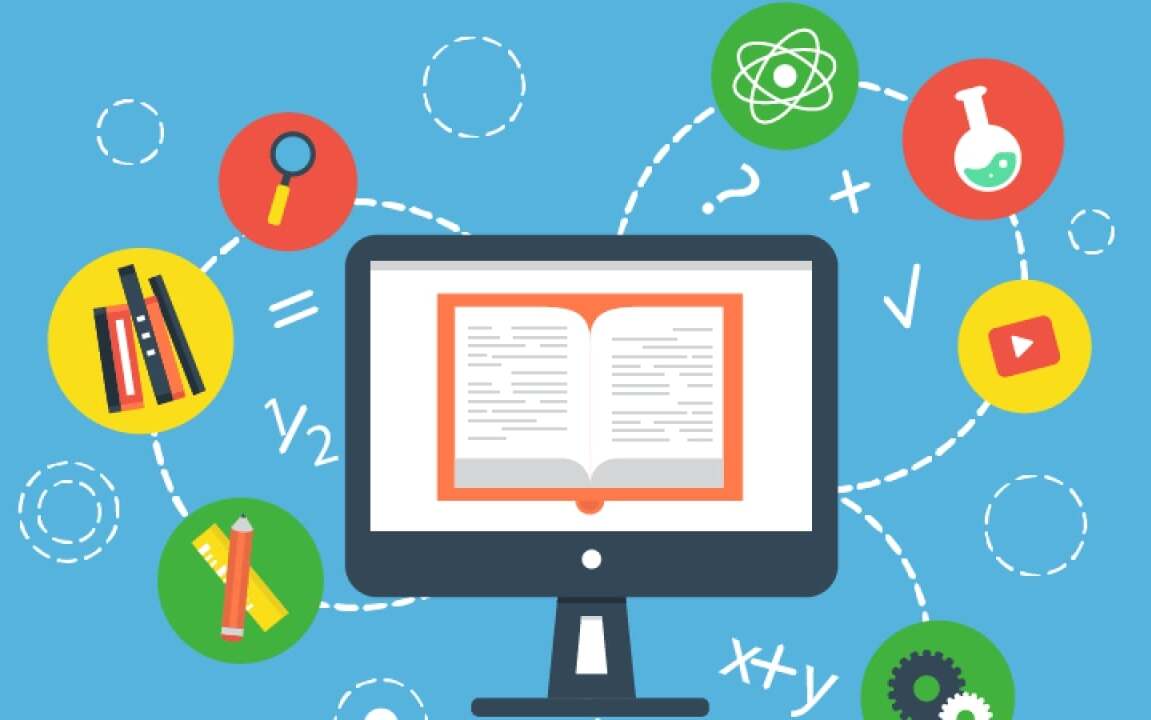 Before getting to know how to design educational websites, the cost of designing educational websites and other information, we will first learn about the types of educational websites, which are as follows:
Education sites affiliated with a school / university / institute: they are the sites of an institution that is on the ground, and students enrolled in this educational institution can attend lessons, know the timetables, and get to know the school's teachers and members of its administrative body.
Online education sites: These sites can be subscribed to from anywhere around the world, and the user can learn, attend training courses, and obtain certificates with ease, whether these sites are free or paid.
Sites specializing in children's education: These sites are directed directly to parents. These sites have gained popularity recently.
RoqayCompany believes that in order for the educational process to go perfectly, there must be some help in that, such as: –
Ease of communication between students and teachers and between school administration and teachers.
Involve parents and make them aware of all updates with their children and attend meetings to follow up on everything new.
Ease of student access to all sufficient information such as class dates, test results, and ways to participate in various activities.
And this is exactly what Roqay has been able to achieve in all the projects it presented in the field
of education, as we find that the educational sites that it designed are characterized by ease and
simplicity in communicating information and communication between all parties of the
educational process.
Interactive educational website design
The design of an interactive educational site, of course, is one of the most things that customers need. Interactivity is what encourages students to turn to the study process, attract their attention and participate in various activities, and makes the process easier for both parties. In order for the educational site to be interactive, it must contain some things such as: –
It contains pictures, videos and articles so that the student can see and hear the educational materials
It shall include electronic payment methods in the event that the student wishes to pay to participate in the various activities and events
The ability to read textbooks easily and the ability to solve assignments and tests on the scientific material through the website
In order for the educational site to be interactive, it must also be compatible with all devices and screens so that the student can study and study through a mobile phone, tablet, or even a computer.
The cost of creating an educational website
The cost of creating an educational website varies from one company to another, but we at Roqay are keen to provide our services at competitive prices that suit the customers' budget. Call us now and inquire about the cost of designing a professional educational website designed with the latest technology from Roqay Company on the number 0096598805353 and we promise that you will find the cost suitable for you .
It is worth noting that the reasonable cost is not what distinguishes Roqay Company and make it the best websites design company in Kuwait without a doubt, but rather the other advantages that it is keen to provide in the educational websites that it designs, such as: –
Create Unlimited Pages
Create a profile for each student
Providing an electronic registration system
The ability to create lists and sections on the site with an unlimited number
Providing an easy control panel that makes it easier for administrators to manage the site easily.
and providing an advertising space on the site specialized in displaying school advertisements
Providing a chat system on the sites so that it is easier for all parties to communicate and understand.
Presenting lessons and classes professionally and submitting tests after each lesson or according to the client's desire
Distance learning website design
Distance education has become in our time has become easier than before, thanks to the websites, which have shortened a lot of time and effort, and communication between the school and its students has become much better, even in light of the challenges that we can face.
One of the advantages of distance education is that there is the possibility of following up on students more accurately, reducing wasted materials and exorbitant costs, the ability to deliver information in a short time, and finally, a great deal of flexibility enjoyed by the educational institution and students.
And if you want to reap all these advantages and want to design a remote educational website, we are at your service, hurry up to contact us through WhatsApp on the number 0096898805353 and start a professional presence on the web.
How to design an educational website
The evidence for this is that one of the most important and best systems that Roqay designed to manage schools is the Schoolna system. It is the best school management system in the Arab world specialized in serving the educational process and distance education. Learn more about the advantages of this system from here >> Schoolna
Steps to design an educational website
First: Contact us on WhatsApp on our number 0096598805353
Second: Present your idea and what you want to implement on your website to the work team
Third: All ideas are discussed and the project is divided into tasks that are distributed to each section
Fourth: By following up, you will be able to know everything new and what has been accessed on the website
Fifth: All operations carried out on the site are tested by experts and specialists
Sixth: The website is delivered to the customer with follow-up services and technical support
educational website templates
As for the models of educational websites provided by Roqay Company
, the best websites programming company in Kuwait is
represented in designing educational websites such as: –
Contact us on WhatsApp No. 0096598805353
Enjoy designing an interactive educational website