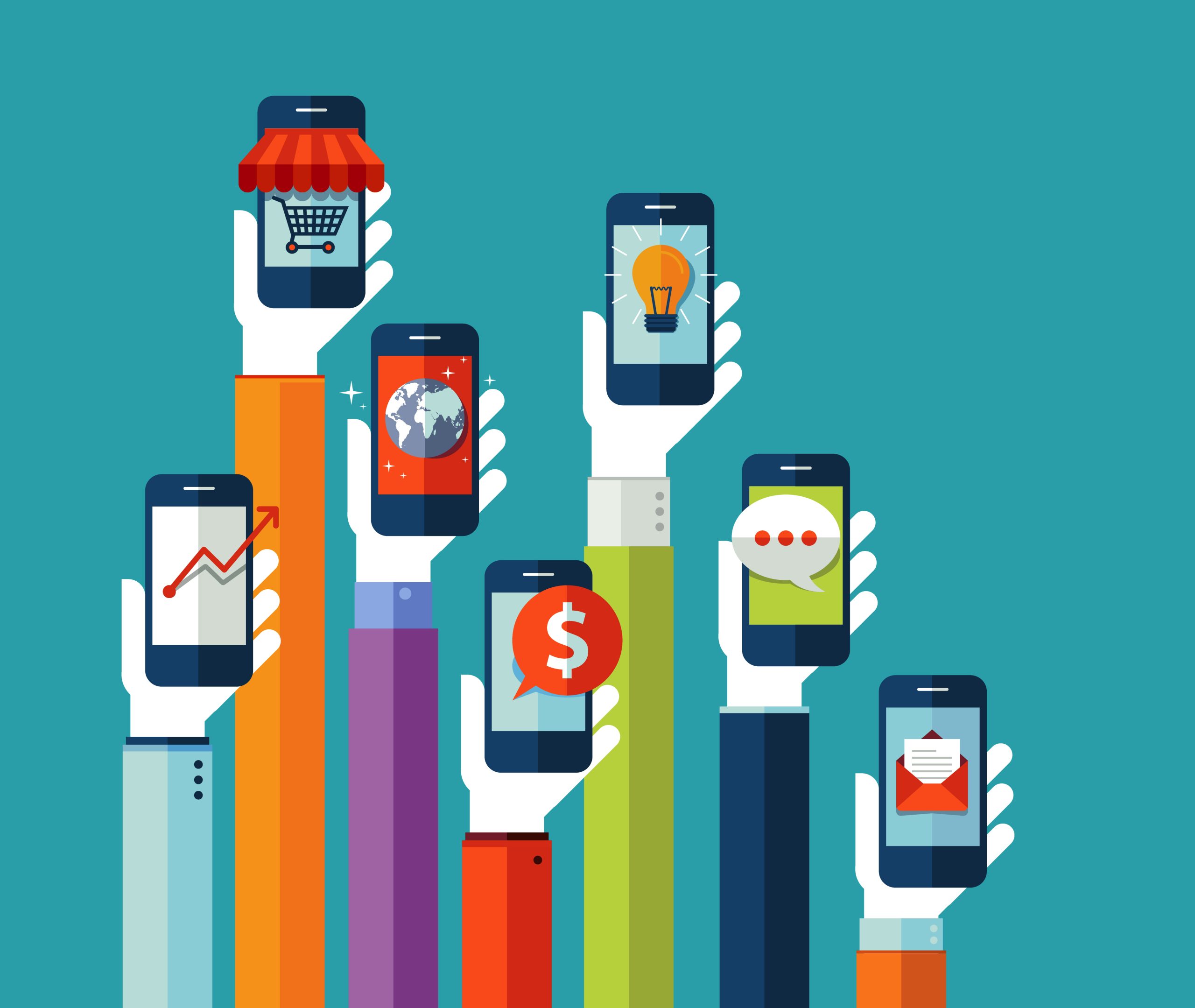 Application design for iPhone and Android
Application design for iPhone and Android to serve your business is definitely a milestone! People's dependence on mobile applications has exceeded the limit!
Don't you think that it's your turn to enter the world of mobile app design with Roqay Company, which offers the best possible service at the best price!
Contact us through WhatsApp and inquire about the cost of Application design for iPhone and Android 0096598805353
The best mobile apps programming company in Kuwait confirms that mobile applications are your most important step to reach the audience. We all know how important mobile applications are and how many advantages they provide. If you want to quickly reach the audience and spread in the least possible time, you have to design a professional application
With us, you can create an online store app that provides buying and selling services, designing an educational application for a school or educational institution, designing a real estate application specialized in displaying real estate to users, designing an entertainment application such as games applications, puzzles and other applications
Just show us your idea and we will start implementing it for you immediately.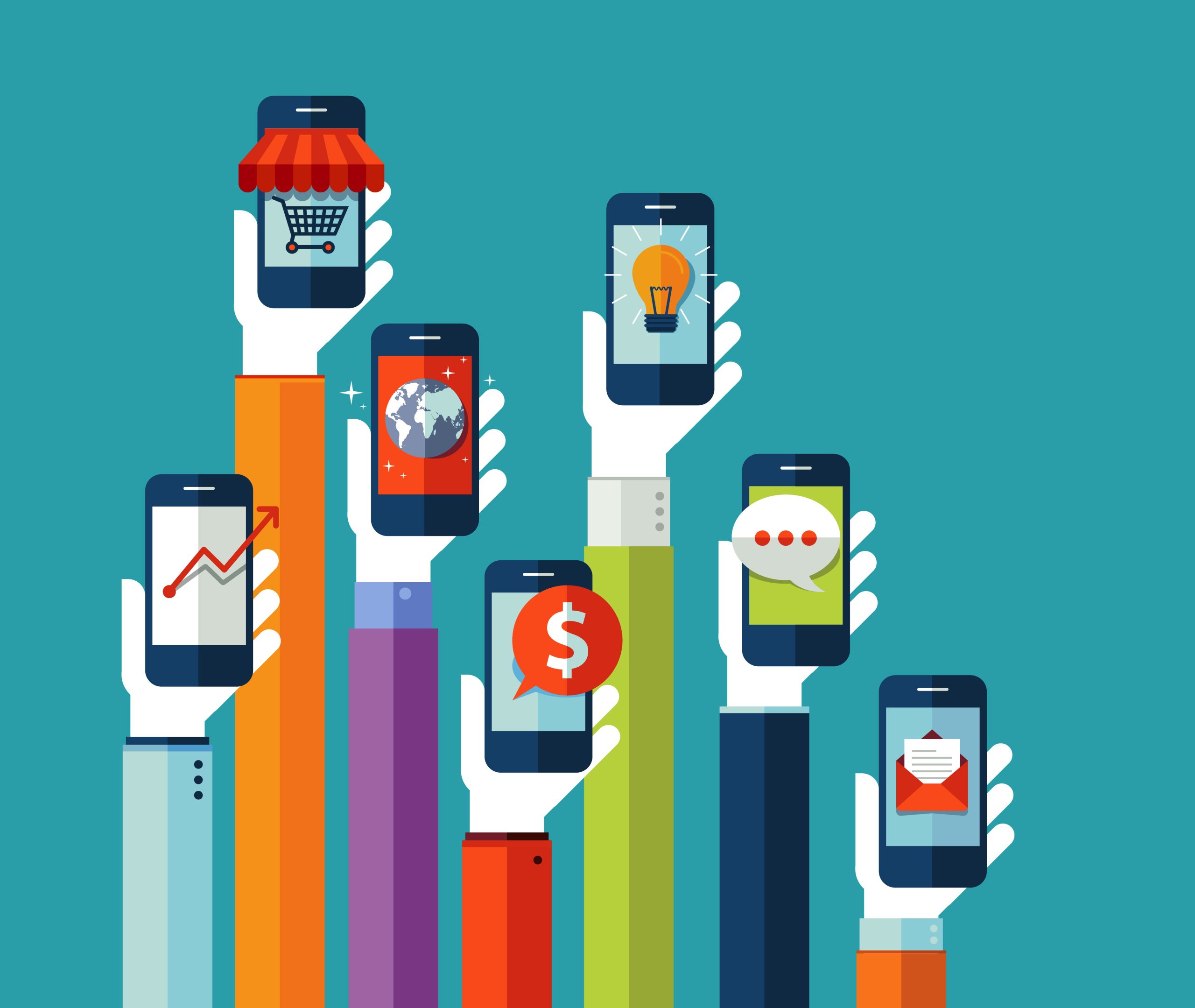 Application design for iPhone and Android
Usually the question about the cost of designing an application for iPhone and Android is the most important for many customers, and the fact is that there is no specific answer to this question. The cost of designing the application is determined according to several criteria, including the purpose of the application, the characteristics of the application, the number of operating systems that the application will work with, the quality and professionalism of the application. app and others.
It is worth noting that you can design an application for iPhone and Android with
the best possible cost, so take the opportunity and start with us now
The step of designing a mobile application is a step that requires a lot of thought in order to guarantee it a great deal of success. Therefore, Roqay Company is keen to listen well to customer requirements before designing a mobile application. After you communicate with us, a meeting is scheduled in the company's office or an online meeting.
This meeting entails explaining to the client the idea of the application and specifying the characteristics he wants to have in the application's languages, electronic payment methods, designing an application for iPhone and Android together, or will you be satisfied with only one operating system, and other features.
You may find it useful to read this article: Creating a delivery application
How to create an app and make money from it
As for how to design an application, the ideal way is to use Roqay Company, which is the
best in the field of mobile application design in Kuwait.
We develop an integrated plan for you that starts from understanding your idea and
implementing it with the highest quality and lowest cost and providing the
possibility of continuous development and updating in the application.
As for the method of profit from the application, it is as follows:-
Profit through advertisements on the application. We often see applications that
when we use them show us advertisements about products, companies and services. You can also profit from application advertisements.
Profit by providing a paid version of the application, where a free version is offered
with limited features and characteristics, and if users want to upgrade, they must use the paid versions.
Profits can also be achieved through user subscriptions to the application, and these
applications may be monthly or yearly.
Application design for iPhone and Android
Are there potential risks or obstacles after designing an app for iPhone and Android?  yes they are :-
The complexity of customers' use of the application
The more complex the application is and does not provide a good user experience, the more it is an obstacle to the success and continuity of the application. For this reason, the developers and designers of applications in Roqay Company work to make the applications of our customers at the highest levels of ease and simplicity in terms of use.
Not having enough security
This, of course, negatively affects the application, as unsafe applications make it easier for hackers to penetrate and violate the confidentiality of data and information of application users. Therefore, the team working with the application security company puts it in mind.
Ignoring app development
The process does not stop after the design of the application is completed, but the application needs a continuous follow-up and development process, and we help you with that for sure. We can add the features that users of the application need with ease, and we can also develop the application so that it is compatible with operating system updates.
Failure to market the application                                                                                                                       
One of the most important factors for the success of the application is to increase the awareness of customers about it, so the step of marketing and promoting the application is one of the most important steps that you must take, as this ensures that your target audience will use the application and thus achieve profits and then continuity.
Those were the most prominent and most important challenges that may face the application
in the future , but do not worry, because Roqay provides you with all
possible ways for the success and continuity
of your application.
Contact us on WhatsApp at 0096598805353